Festivals
Chitra Pournami 2019
'
Chitra Pournami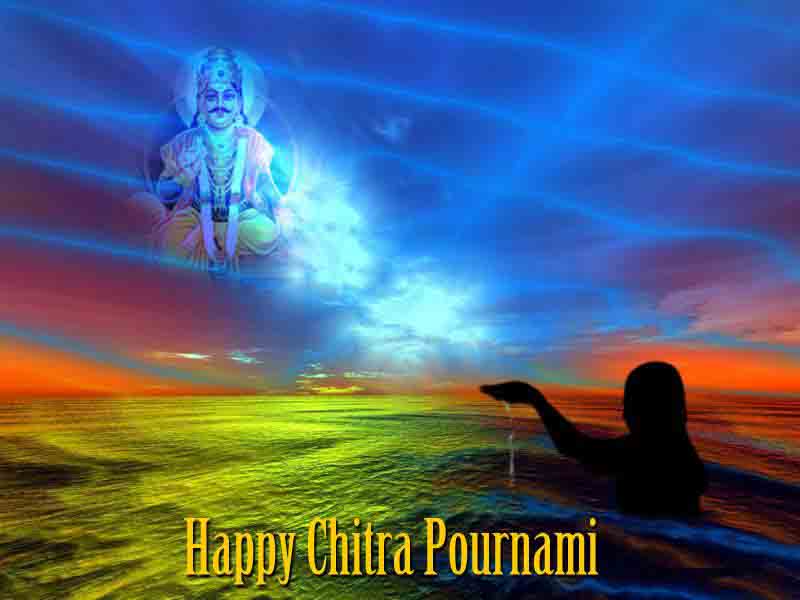 Chitra Pournami
Chitra Pournami
Check Chitra Pournami 2016 Even though the full moon or the Pournami happens once a month or sometimes twice a month, it is the full moon or Pournami, which falls on the month of Chaitra or Chithirai that is of considerable significance. It is said that taking part in Girivalam, visiting temples and other holy places and performing aradhanai during Chitra pournami, brings diving blessings to the family.
It is on Chitra Pournami that Chitra guptan, the accountant of Lord Yama, got married. Doing holy deeds on the day of Chitra Pournami is a way of telling him, to consider the small good things that we do on this day as large and the larger sins that we commit as smaller in his account.
It is believed that a sea bath on the day of Chitra Pournami, where the tithi of pournami blends with the nakshatram Chitra, is capable of washing away some of our sins, as the great souls that lived before us, are present there to take away some of our sins away.
When one undertakes the Chitra Pournami Viratham, Chitra guptan is remembered and prayed upon by offering nivedyam during the process. The nivedyam is then distributed to others and the needy.
Chitra Poornima is sacred to Chitragupta, a very secretive and mysterious Archetype. He is the mind born creation of Lord Brahma and his job is to keep track of all actions in an eternal book called the Akashic Records.

Brihaspati is the guru or preceptor of Lord Indra, the King of the Gods. Indra disobeyed Brihaspati on one occasion and the guru, in order to teach him a lesson, temporarily gave up his advisor role to Indra. During the period of the guru's absence, Indra did many evil deeds. When the compassionate guru resumed his duty again, Indra wanted to know what he should do to expiate the wrongs he had done in his guru's absence. Brihaspati asked Indra to undertake a pilgrimage.

While Indra was on pilgrimage, he suddenly felt the load of sins taken off his shoulders at a place near Madurai in South India. On further investigation Indra discovered a Shiva linga there. He attributed the miracle to this linga and immediately constructed a temple on the site. As Indra proceeded to worship the linga, Lord Shiva himself magically created golden lotuses in a nearby pond. Indra was greatly pleased and blessed. The day on which he thus worshipped the Lord was Chitra poornima or Chitra Full Moon.

In this auspicious Chitra Full Moon day, if you pray with full devotion to God to forgive your sins and resolve to be obedient to your Guru, your wishes will be granted. This is the significance of the above story of Indra.


Chitra Pournami 2019, Chitra Pournami pooja information is available in epanchang.com for all users to access online