Festivals
Karadaiyan Nombu
'
karadaiyan nombu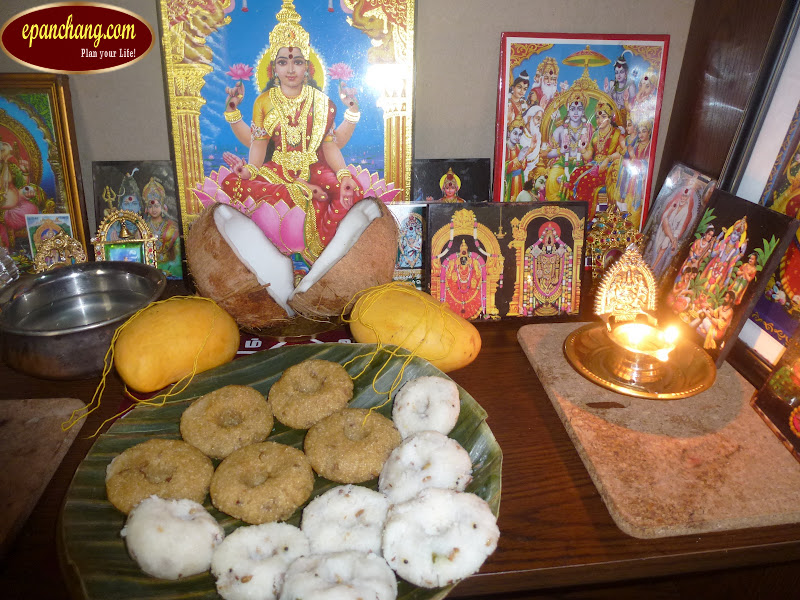 karadaiyan nombu
Karadaiyan Nombu
Karadayan Nonbu is a festival of fasting [vratham] wherein married Tamil women pray for the well-being and longevity of their husbands. According to tradition, this nonbu will be performed exactly at the time when tamil month of Maasi ends and the following month of Panguni begins.
The background behind this fasting that Sathi Savithri fought with Yama to save her husbands life on this day. Similarly, married women fast on this auspicious day for the long life of their husbands.
The speciality of this nonbu is the nivedyam. The nivedyam of this fasting is the Karadayan Nonbu Adai with butter along with betel leaves (vetrilai), arecanut (pakku), banana (pazham) and coconut. Yellow strings are worn by the womenfolk of the house. In each string a small flower is tied up; one string is worn on the Kamakshi amman picture while the other strings are worn by the women in the house.
The prayer "Urugadha Vennayam oru adayum vaithu nonbu notren oru nallum en kanavar piriyamal iruka vendum"is chanted while wearing the string. Even young girls of more than one year old are allowed to wear these strings to get the blessings of the Goddess.