Sukra Peyarchi
'
Sukra Peyarchi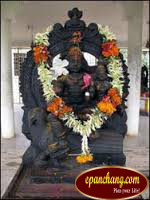 Sukra Peyarchi
Sukra Peyarchi
When Sukra transits from one rasi to another (Venus in English and Sukran in Tamil). As per ancient Indian mythology, Venus is called Sukra, the guru for the asuras. He is called Sukracharya. Friday is the day Venus rules and it is called Sukravaram. Sukracharya is said to be the originator of astrology, architecture and flying ships.
Based upon astrology, the transit of Venus has an effect on a person's life for about 20 years. Venus is considered a beneficial planet. It rules the Taurus and Libra signs. The Venus aspect tells about a man's wife. Venus is associated with science of Ayurveda, Mantra and esoteric sciences. Venus is the harbinger of wealth, luxury and other creature comforts. Venus seeks happiness for everybody, but the birth chart plays a major part in defining the Sukra Peyarchi 2014.
Sukra Peyarchi
An important planet in the series of nine planets, Sukran is also called Bhargavan. It is told that based on the penance on Lord Siva and the subsequent boon given by him, Sukra has the power to bring back the dead to life with the Amirtha Sanjeevini Mantra.
Because he helped the Asuras inappropriately, Siva swallowed Sukra and later released him.
Sukhra is coloured white, his day friday, ruling rasis vrishaba and thula.
If placed inappropriately, Sukhra can bring about various ailments like diseases in the secret organs, eyes and childlessness in the couple.
The effects of bad Sukra may be reduced by performing austerities on friday. Taking virathams on friday and visiting Goddess temples and lighting ghee lamp will help. On the day of the full moon, one may offer Mochai sundal as prasadam for the Goddess and subsequently distributing amongst the devotees will also help in the troubles caused by a bad Sukra or the bad effects of Sukra peyarchi.
ePanchang gives information about Sukra Peyarchi 2018 and Venus transit date; check the site for detailed information; it is free and available online